Translation Model
The translation model is one of the building blocks of GenHelm's multilingual support. This allows you to associate variables with desktop label text, mobile label text and popup balloon text as shown here.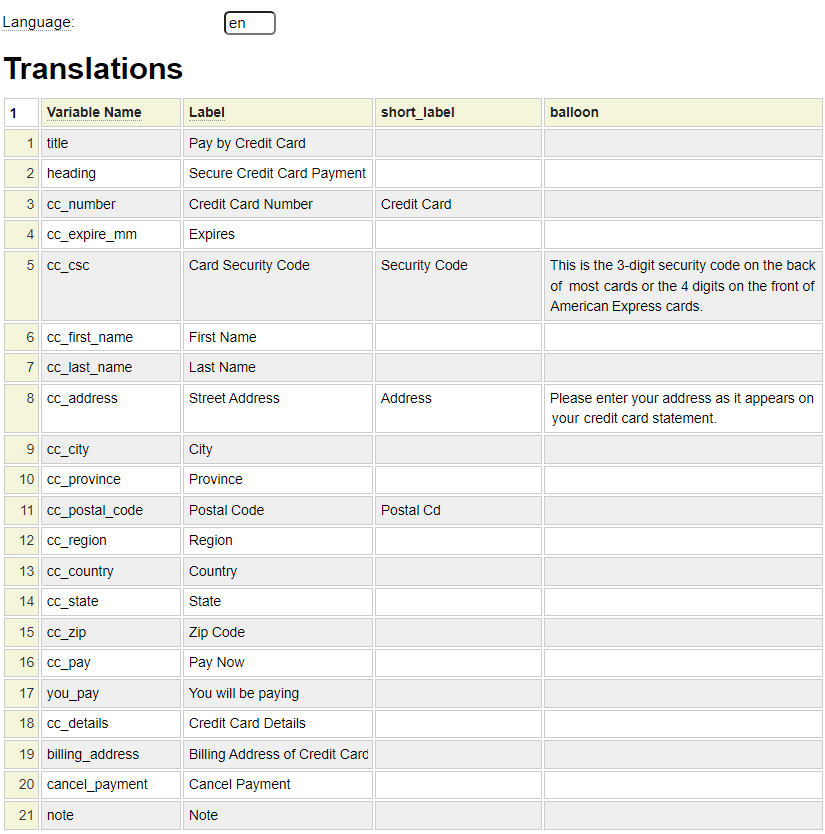 Translate Model
The translate model allows you to translate this text into any number of languages.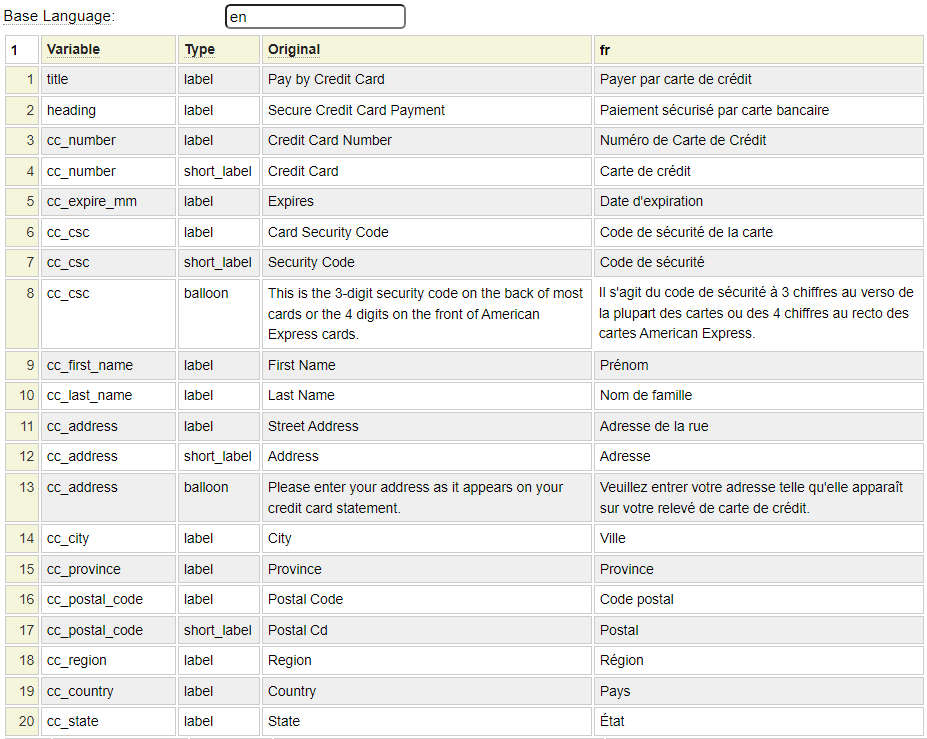 Other models supporting multilingual sites include:
messages is used to define external error, warning and informational messages.
translate_messages is used to translate messages into different languages.
locale is used to cater to different vernacular within the same language for example US English vs. British English.